Sex toys are essential tools to spice things up in the bedroom. For a long time, dildos and vibrators have dominated the sex toy industry. The two sex toys enhance sexual pleasure when playing solo or with your partner. Dildo Vs. vibrator: which is better?  To be honest this is a difficult question, but you will get a detailed answer here. Read on to get all the details about dildo and vibrator.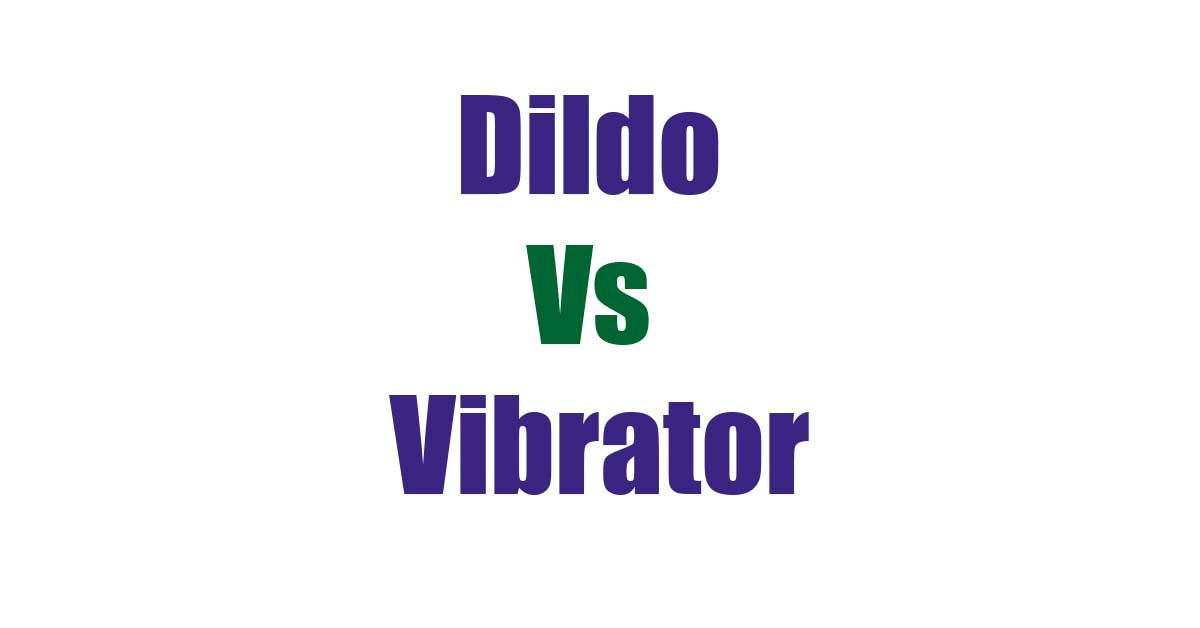 The Dildo
Dildos are sex toys that are molded and shaped to resemble a real penis. Some dildos come with a head, shaft and the testicles like RealCock 2. Also, it is important to note that dildos can resemble other objects, and can be straight or curved. Dildos are made using either silicone, glass, steel or even plastic. Some are flexible like Lifelike Lover Classic Realistic Dildo (made of silicone) while others are not – glass and steel dildos.
A dildo is used for sexual stimulation and penetration. Many women are using it when having fun solo or with their partners. You can insert it in the vagina to stimulate the G-spot until you achieve orgasm. You are in charge when playing with the dildo. Also, you will enjoy more pleasure if you pick the right dildo; a dildo with the right shape, size and texture.
What are the best dildos on the market right now? There are many brands out there that can help you get real fun. Lifelike Lover Classic Realistic Dildo 8 Inch is one of the best dildos, and resembles a real dick. Others include the 8 Inch All-American Whooper Dong, Adam & Eve Twisted Love Glass Dildo, RealDoll RealCock 2, Icicles No 24 Tentacle Glass Dildo, among others.
The Vibrator
Vibrators are special sex toys that vibrates or pulsates to offer stimulation. Vibrators come in different shapes and sizes. As a result, they can be used for external stimulation, insertion or both. Just like dildos, vibrators are made of different materials ranging from silicone to plastic. Due to technological advancements, vibrators come with more vibration options for more pleasure. You can also find remote controlled types.
Best vibrators available are rechargeable. When it comes to vibrations and pulsating options, you have a variety to select from. You just need to select the option, and wait for the vibrations that will stimulate your clitoris or your G-spot until you orgasm. Besides that, you can use it solo or when having fun with your partner.
If you want a vibrator that can offer clitoral and vaginal stimulation, IMO Vibrating G-spot Vibrator is a nice pick for you. For hot vaginal stimulation, Shibari Mini Halo Compact Power Wand Massager, Odeco Wireless Remote Control Vibrating Silicone Bullet Egg, among others can do you good.
Final Words
Which is better; a dildo Vs. vibrator? It's not easy to give a definite answer to this question. First, both sex toys can be used when having fun solo or with a partner. However, vibrators offer more stimulation than a dildo. This is as a result of different pulsating or vibration options that comes with a good vibrator. But when you use a dildo, you are completely in charge of the whole action. Therefore, pick what works best for you!