Vaseline is specially made for external use. The product is slippery, and will last long on your skin. It's a perfect moisturizer, and most mothers use it to prevent diaper rash on babies. Also, due to its slipperiness and staying power, some people use it as a sexual lubricant. Is this a good idea? Does it work perfectly just like a normal lube? For a detailed answer, continue reading.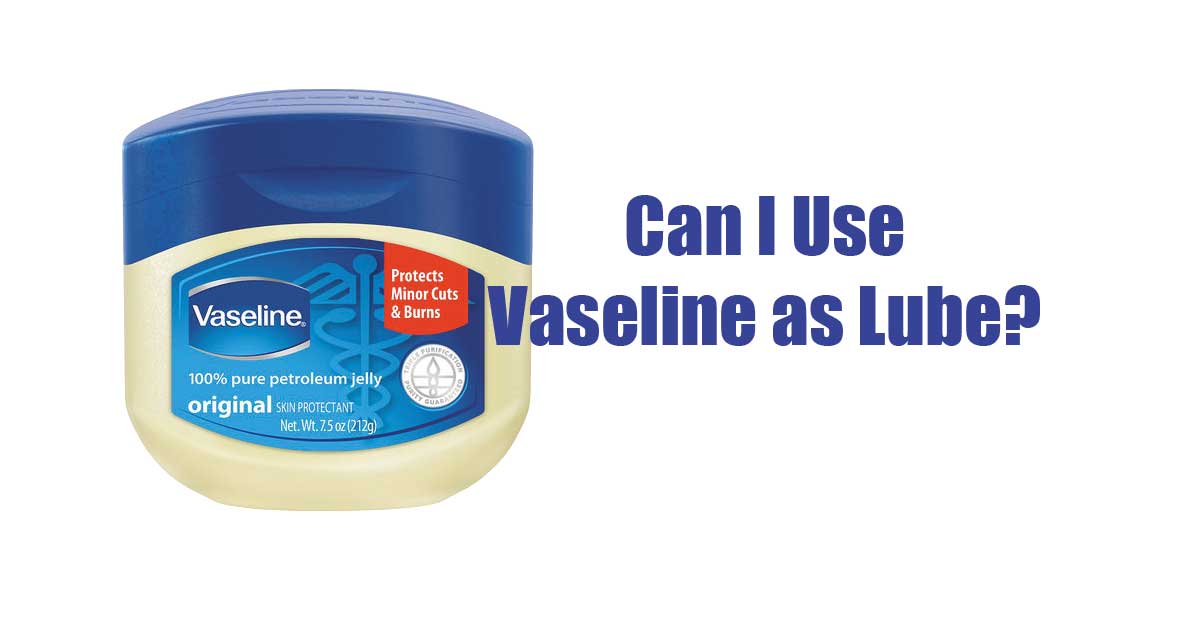 What is Vaseline and how does it work?
Vaseline is a product made from a mixture of waxes and mineral oils. As a result, the product locks moisture in to the skin keeping it moist and soft. In addition, it works really well in repairing an injured skin. Therefore, Vaseline is specially made for skin care.
Is Vaseline good enough as a sex lube?
Vaseline is not good enough as a sex lubricant. Here are the reasons why;
Vaseline is not slippery enough
Vaginal or anal sex can be uncomfortable or painful at times due to friction and dryness. A good lube comes with slipperiness required to ease dryness and friction. Vaseline is not good enough when it comes to slipperiness. Also, the product is sticky, and that won't make sexual or anal intercourse smooth and enjoyable. Water-based, silicone based and natural lubes are more slippery, and that is why they are recommended to enhance sexual intimacy.
Vaseline can cause infections
Vaseline is not easy to wash off after using it. As a result, if you use it in the vagina or anus, it can stay there for long, and harbor bacteria. As a result, you can get vaginal or anal infections. According to a study done in the US, women who use petroleum jelly in the vagina, are more likely to get bacterial vaginosis than women who use other sex lubes.
When you use Vaseline as a lube, you will not like the results on your clothes, even bed sheets. Vaseline is greasy and will stain your clothes and sheets. To avoid that, you can go for water-based lubes such as Aloe Cadabra, Lulu Water Based lubricant, PALOQUETH Personal Lubricant, among others as they are easy to clean up after use.
Vaseline can damage latex condoms
If you are planning to use latex condoms on your next sex encounter, you should not use Vaseline as a lube. Vaseline is a petroleum jelly product, and petroleum jelly weakens latex condoms. Therefore, when you use Vaseline with a latex condom, the condom will break or tear easily during sex, exposing you to risks such as unwanted pregnancy and (or) STIs.
Conclusion
Can you use Vaseline as lube? From the above information, it's not advisable to use Vaseline as a sex lube. Although, it lasts long, the product is sticky, messy, and can expose you and your partner to bacterial infections when used in the vagina or anus. Also, Vaseline is not compatible with latex condoms. What can you use instead? You can use the best lubes for sex such as Aloe Cadabra Organic Personal Lubricant, Isabel Fay Personal Lubricant, Sliquid Organic Lubricant, Uberlube Luxury Lubricant, among others.