People are trying different products to spice things up in the bedroom. Most of these products are used as lubes to reduce friction and ease dryness for more pleasurable sex. For instance, coconut oil is mainly used as a skin moisturizer, and can be used in cooking too. Also, the oil is natural, feels smooth and lasts long. Can you use coconut oil as lube? Continue reading to get a detailed answer to this burning question.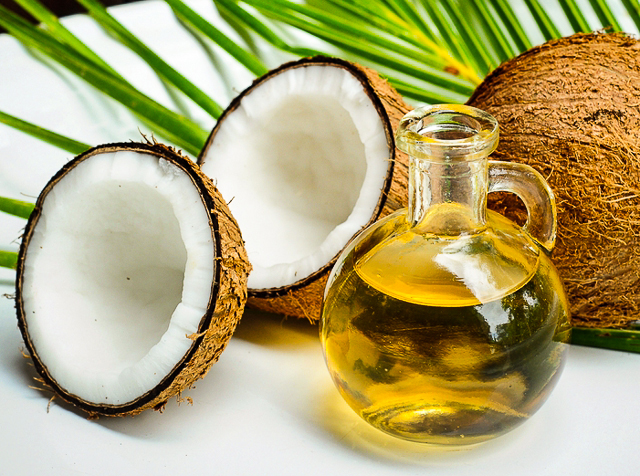 Coconut oil as Lube: benefits
First of all, you can use coconut oil as lube during sex or anal intercourse. Also, you can use it for masturbation and toy play. What makes coconut oil ideal to use a lube? Here are reasons why;
Coconut oil eases vaginal dryness and friction
Coconut oil is a moisturizing product that lubricates and moisturizes vagina for pleasurable intercourse. In addition, the oil allows longer lasting sex allowing parties involved to enjoy for a longer time. Besides that, coconut oil can be used to correct vaginal dryness associated with menopause.
Coconut oil is longer lasting
You want a lube that lasts longer when in action. Coconut oil beats many top-rated sex lubes on the market in regard to consistency and staying power. Therefore, you can consider it if you don't want many disruptions when having sex just to reapply the lube.
Coconut oil is less messy
Oil-based lubes can be messy. Also, they are not easy to wash off. However, coconut oil being a natural product is less messy and is easier to clean up than many oil-based lubes. For instance, coconut oil is less messy than Olive oil.
What makes coconut oil a bad lube?
Coconut oil can cause vaginal infections
If you use too much coconut oil in the vagina, it will be a bit hard to wash it off. When too much coconut oil accumulates in the vagina, it will cause pH imbalance, that leads to growth of bacteria or yeast. That can cause yeast infections or other infections in the vagina.
Coconut oil may weaken latex condoms
Just like any other oil-based lubricant, coconut oil will cause damage on a latex condom when used together during sex. You know condom tear can mess you up. Therefore, don't use coconut oil and a latex condom together when making love.
Expect some stains on your sheets
Although we said coconut oil is less messy compared to other oil-based lubes, expect some stains on your sheets. However, you can easily remove the stains by applying baking soda to the stained area for one hour 15 minutes before washing the sheets.
Can cause an allergic reaction
If you have sensitive skin, coconut oil can cause irritation upon contact. Therefore, if you use it in the vaginal area, you can experience some irritation or even skin rash.
Final Words
Can you use coconut oil as lube? Coconut oil can not only be used for skin care and cooking, but also as a sex lubricant. It's silky smooth, long lasting, and will ease vaginal dryness. However, it has some disadvantages ranging from causing infections to damaging latex condoms.